Nā Aliʻi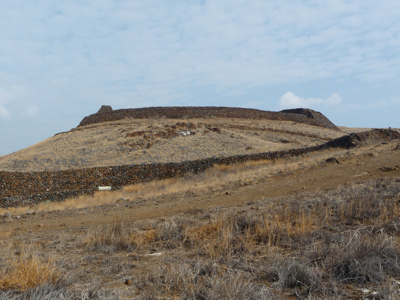 About This Song
"Ua pau, ua hala lākou, a koe nō nā pua"

Their time is done, they have all passed away, only their descendants remain.

Written by Sam Kuahiwi, this song was written to commemorate and honor the chiefs of ancient Hawaiʻi. Both the message and the song itself have become very personal to me. As a student of Hawaiian Studies at the University of Hawaiʻi at Mānoa, one thing that is always instilled in me is the value of leadership, and the importance of ancestral knowledge. There are many historical examples for Hawaiʻi's youth to learn from, but this blessing comes with a realization that those brilliant, powerful and charismatic leaders are long gone. They can no longer help us with any more than their example.

This idea has been instilled in me during my time at UH, and before that, at Punahou School, where I first learned this song. Nā Aliʻi was originally taught to me by Pal Eldredge, when we performed it for Punahou School's May Day and Holokū pageants in 2007. 5 years later, I was finally able to grasp the meaning of the song after learning about the stories of legendary chiefs from Jon Osorio. I was fortunate enough to have both of them singing alongside me on this fresh, energetic recording.

Album: Ke Au Hou
Duration: