Heʻeia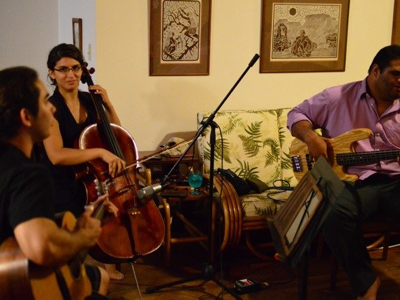 About This Song
"A naʻu i kīkaha la,
ʻO ia ʻae kai

  'Tis I who criss-crossed the edge of the shore

"A he kuhihewa koʻu lā,
Aia i ka poli

  I mistakenly thought you were in my arms

An upbeat twist on another classic mele, this arrangement showcases the virtuosity of the incredible band that I was blessed to record with. Chris Llarenas and Wil Tafolo are two of the finest musicians I have ever worked with, and are both featured in the drum and bass solos in this song. My parts are played in a C major 7th "wahine" tuning (C-G-E-G-B-E) used by Gabby Pahinui.

Album: Ke Au Hou
Duration: